With the Connector Chrome extension, you can quickly add contacts or contact information to your Contacts+ smart address book.
To use the Connector extension, you'll need the following:
To Install the Extension
Go to the Google Chrome Store, and search for "Connector Contacts+" or

click here.

Then select Add to Chrome.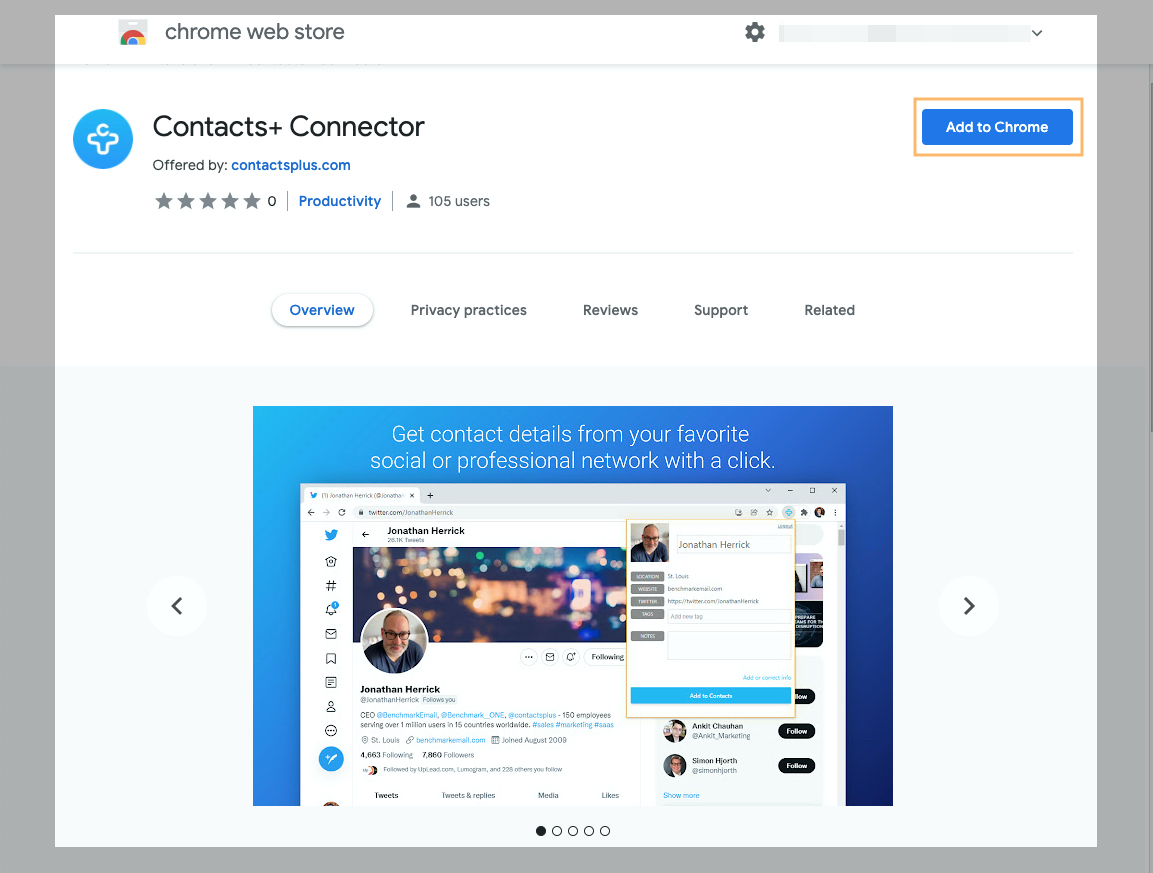 On the extension, popup click Add Extension.

Once the extension has successfully downloaded, you'll see the popup. Here you can Turn on Sync to add the extension to all your computers.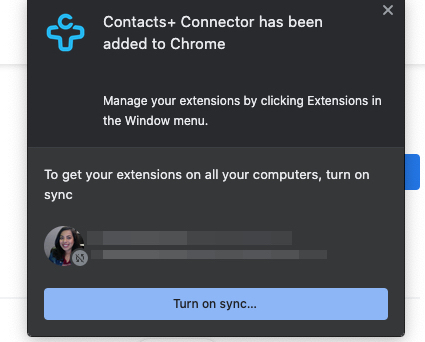 Click on the extension option in your Chrome toolbar, and select Contact+ and Sign in.
Last, authorize the Contacts+ Connector to access your Contacts+ data by clicking the Authorize option.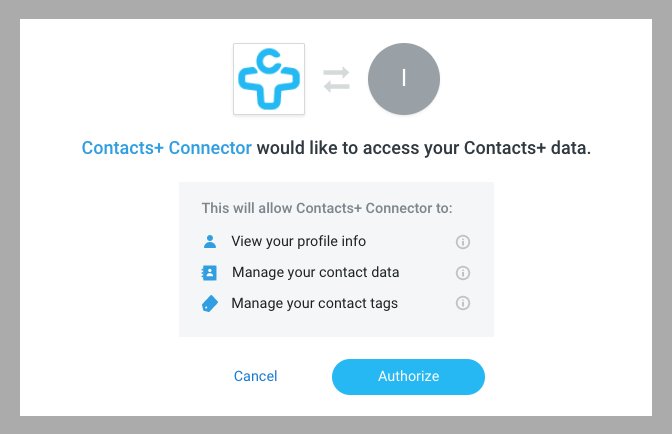 You can now save contacts information from different sites to your Contacts+ smart Address book!
How to use the Connector
To save a contact or contact's information, using the Connector follow the steps below:
Click on the Connector extension.

Here you can add tags and notes.

If you need to add more information, click on the Add or Correct info option.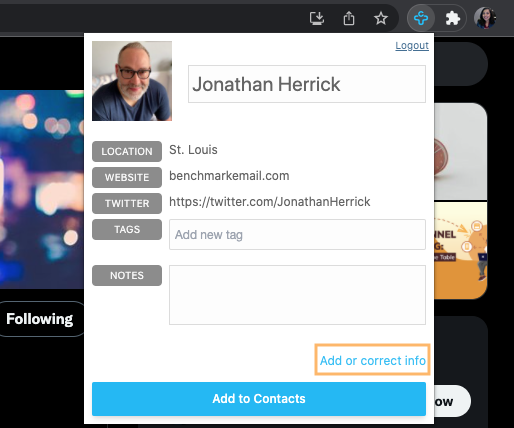 When done, click on Add to Contacts. Your new contact will be added to your Contacts+ account immediately.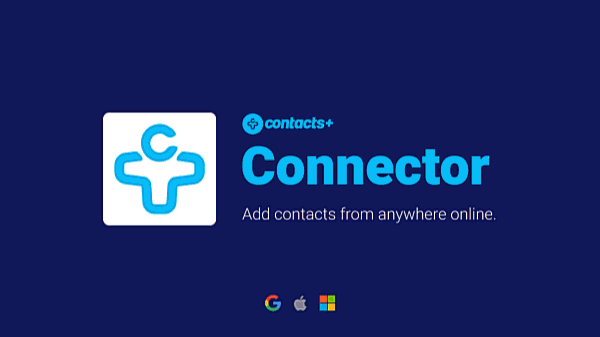 The connector collects the following information:
Personally identifiable information

For example, name, address, email address, age, or identification number.