To delete multiple contacts, in Android, long press a contact in the contacts screen >> the app bar will switch to a multiple selection bar >> select additional contacts >> touch the menu button in the app bar (3 Dots) >> tap "delete" >> a confirmation pop up comes >> select yes to confirm, contacts will be deleted.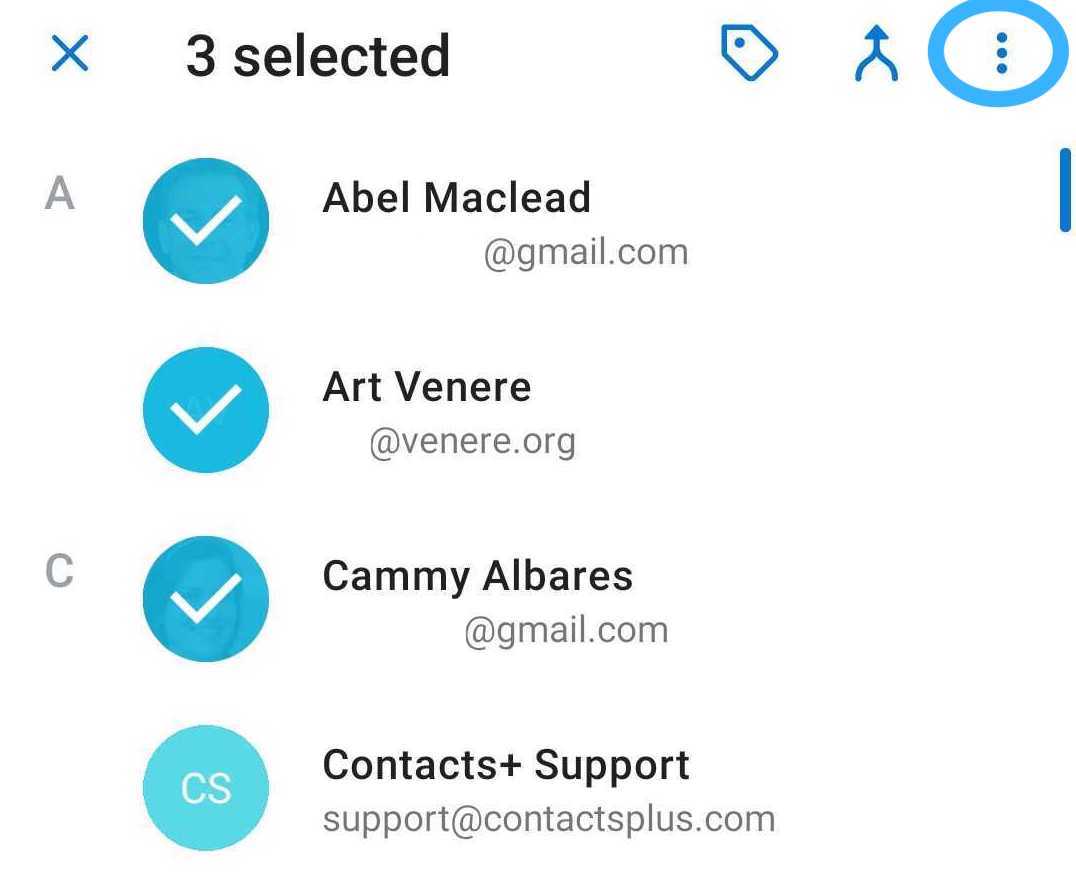 In Contacts+ for iOS, tap on "Edit" displayed on the top left corner of the screen >> Select the contacts to delete tapping on the bubble displayed on the left of each contact >> Now tap "Delete" at the bottom of the screen.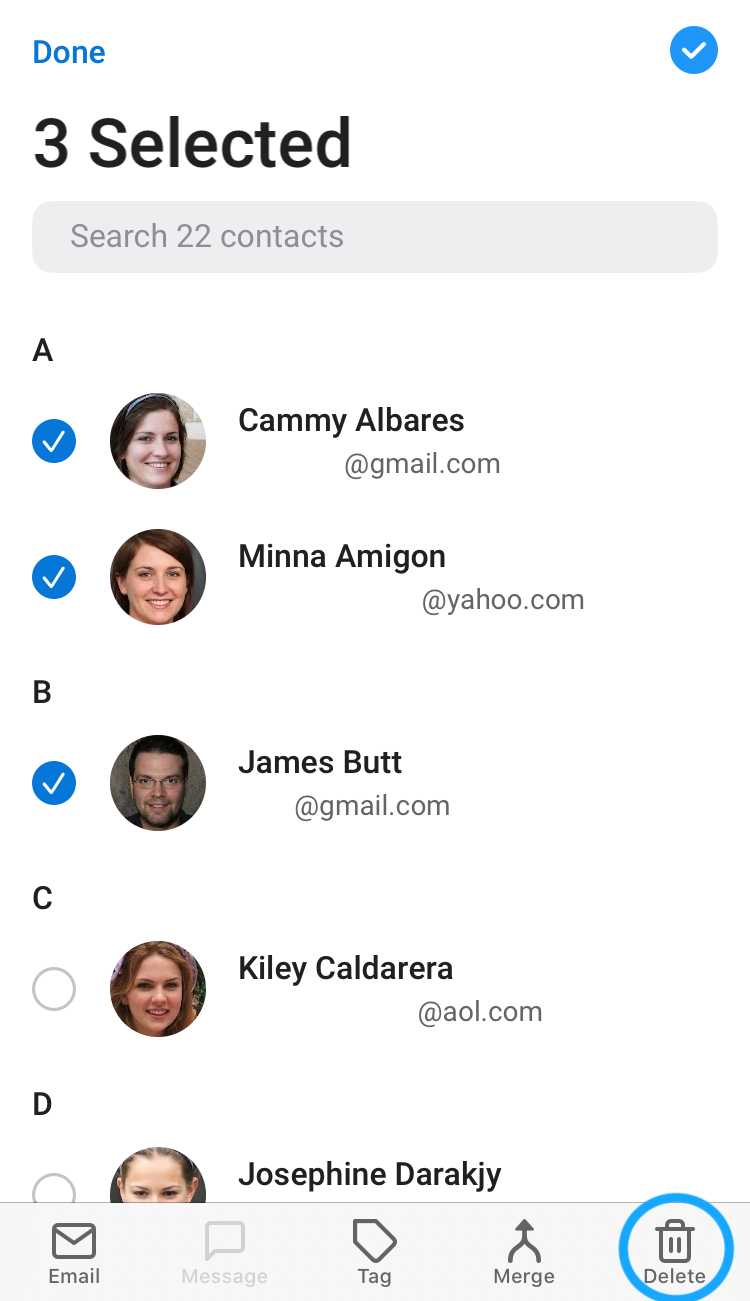 In Contacts+ for Mac, Click on a contact and press on the shift key and click on other contacts that you wish to delete >> on the right hand side, multiple options are displayed along with "Delete". Click on "Delete" >> click on "delete" to confirm.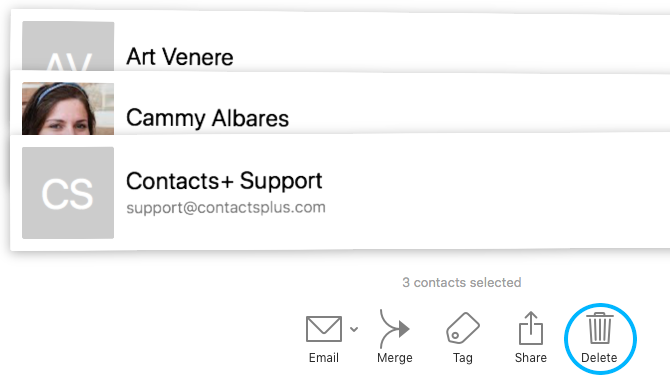 In Contacts+ for Web, Hover over the contact profile pic where a checkbox will be displayed. Click on the box to select the contacts. On the right hand side, you have the option to delete the selected contacts